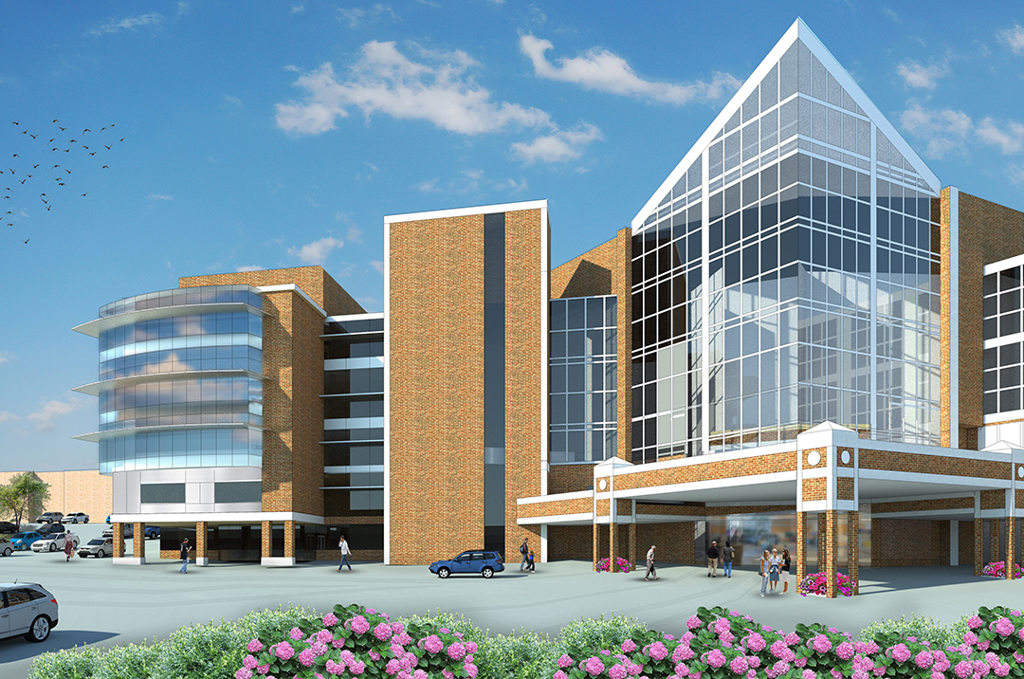 West Wing Annex Project
Project Completed - March 2020
The West Wing annex is one of eight projects of the Master Facilities Plan, a $111 million expansion across the Penn Highlands area. The annex has five stories plus a ground floor which houses the new hospital kitchen. The Founders' Café offers a new variety of options for visitors and for patients. There is even a brick pizza oven. The name is a nod to the area's history and reflects all those who have come before us - the founders – that have put their efforts into bringing great healthcare to the community. It also reflects those who created the City of DuBois and surrounding area.
The second floor houses a new physicians' lounge and administrative wing as well as conference rooms.
The third floor is earmarked for future expansion of the Maternal and Child Center Maternity Department
The fourth floor is earmarked for a new Ambulatory Surgery Center on the fourth floor will offer patients of all ages a safe, comfortable environment for outpatient surgical procedures. It will have its own recovery area, pre- and post-surgery area and operating rooms. The unit will stand alone from the current Short Stay Unit.
The fifth floor will be earmarked for future expansion of The Heart Center and cardiology services. The current Cardiopulmonary Services – treatment, monitoring and post-procedure rehabilitation – will expand as well.