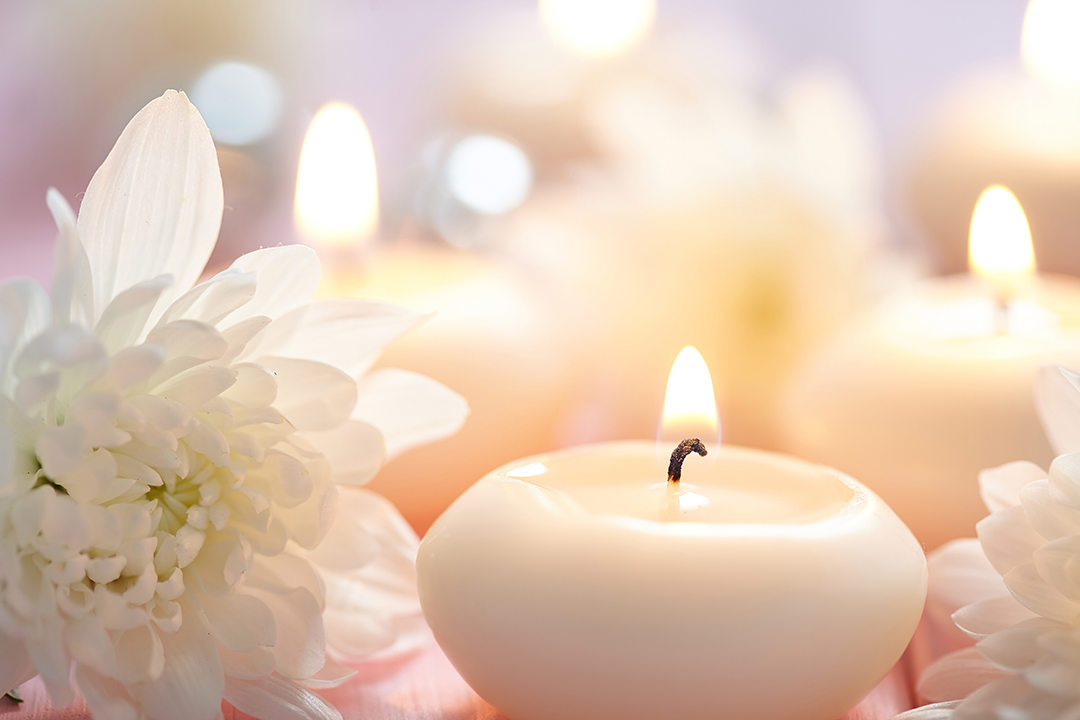 Spiritual Care
When lying in a hospital bed or sitting next to one visiting family or a friend, our thoughts can turn to prayers for healing, understanding or peace. We might visit the hospital chapel or want to read something spiritual. And sometimes, we may feel alone on this spiritual journey while we or a loved one is sick. Perhaps, we just need a little support in this area.
At Penn Highlands Healthcare, we believe that spirituality is important. Our hospitals offer help for spiritual health when it is needed or requested along with help with physical health. Spiritual care is recognized as a factor in coping with illness, pain and stress' that ones spirituality aids the healing process by many studies and organizations, including the Association of American Medical Colleges and The Joint Commission on Accreditation of Healthcare Organization.
Each hospital also has a chapel that is open for quiet time for patients, visitors and staff.
Penn Highlands Brookville
Members of the Brookville Area Ministerium schedule themselves to be available for our Penn Highlands Brookville patients, families and staff each day.
---
Penn Highlands Clearfield
A Campus of Penn Highlands DuBois
Churches from the area are contacted upon permission of the patients they serve.
---
Penn Highlands DuBois
Penn Highlands DuBois has a fully-staffed Pastoral Care Department. Chaplain visits can be requested at any time. Chaplains or volunteer chaplain-assistants are available for visits within all inpatients areas, including The Heart Center, the Intensive Care Unit and Behavioral Health Services. Chaplains also visit Hahne Regional Cancer Center patients. It also receives help from local pastors, ministers and priests.
For more information about Pastoral Care at PH DuBois, call the department office at 814-375-3426 or 814-375-6640.
---
Penn Highlands Elk
Penn Highlands Elk's Pastoral Care Department is available for all patients, families and staff regardless of beliefs or spirituality. It also receives help from local pastors, ministers and priests.
For more information about the Pastoral Care at PH Elk, call the department at 814-788-8557.
---
Penn Highlands Huntingdon
Clergy will have access to a patient's admission and room location if the patient chooses to have their name included in the Hospital Directory.

Any patient who is not affiliated with a local church, but would like to talk with a clergy person, is asked to contact the floor nurse who will contact the cergy person on-call.

A non-denominational chapel, located on the second floor near the Intensive Care Unit is always open to patients and visitors desiring a moment of solitude, quiet reflection or prayer.
---
Penn Highlands Tyrone
A non-denominational chapel is located on the first floor of the hospital. Patients, families, and visitors have access to the chapel twenty-four hours a day.

Clergy Visitation
Penn Highlands Tyrone appreciates the important role that spiritual support and quiet reflection plays in a person's recovery process. Hospital patients are welcome to invite members of the clergy to visit them. However, with respect to privacy regulations, patients must grant permission by permitting their name to be listed in the hospital directory.