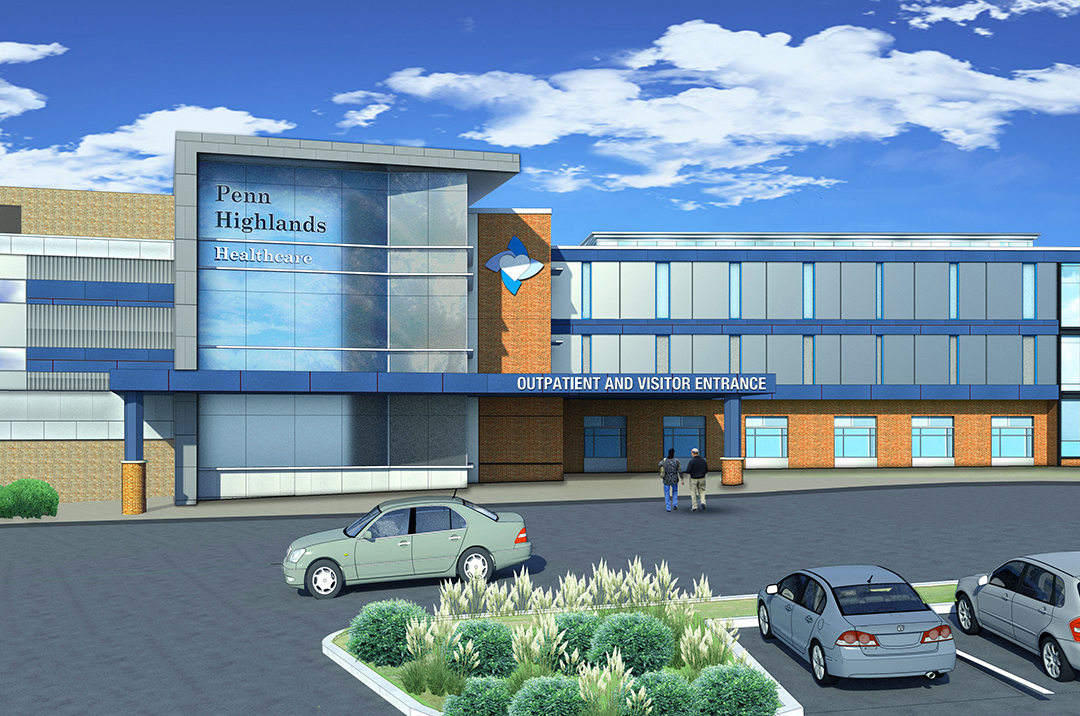 Behavioral Health Hospital
Penn Highlands DuBois East Campus Behavioral Health Hospital – Expansion is creating a 126-bed campus to provide a comprehensive continuum of behavioral health services.
Individuals challenged by mental health issues are often underserved. Penn Highlands Healthcare recognizes this problem within the communities we serve and beyond. Therefore, this project will expand services at the Penn Highlands DuBois East campus, the system's hub for Behavioral Health Services.
The Stern Center for Behavioral Health makes use of its 60,000 square feet of existing space to house adult inpatient units and a dual diagnosis mental health substance abuse treatment unit for patients who need Behavioral Health Services as well as substance abuse treatment, which is a must-have service for our region.


The new building addition links this existing building to a new facility with outpatient services in a 24-provider clinic and walk-in services to increase access for patients in immediate need of mental health care. Initially, this walk-in urgent care center will be for those who are established patients of the outpatient clinic. Ultimately, this walk-in urgent care center will be available to the community for those without a treatment plan and provide same day services with the option of outpatient services or inpatient services.

The second and third floors of this 50,000-square-foot building addition houses children and adolescent units and an extended acute unit for children and adolescent patients, respectively.

A courtyard and several atriums will provide a safe and tranquil feel for this facility. The addition will also take into consideration patient privacy with outpatient and admission entrances separated.

This new addition will house the Penn Highlands Psychiatry Residency Program.
This campus will provide a comprehensive continuum of services comparable to those provided in the Pittsburgh market.